Build A Website For Business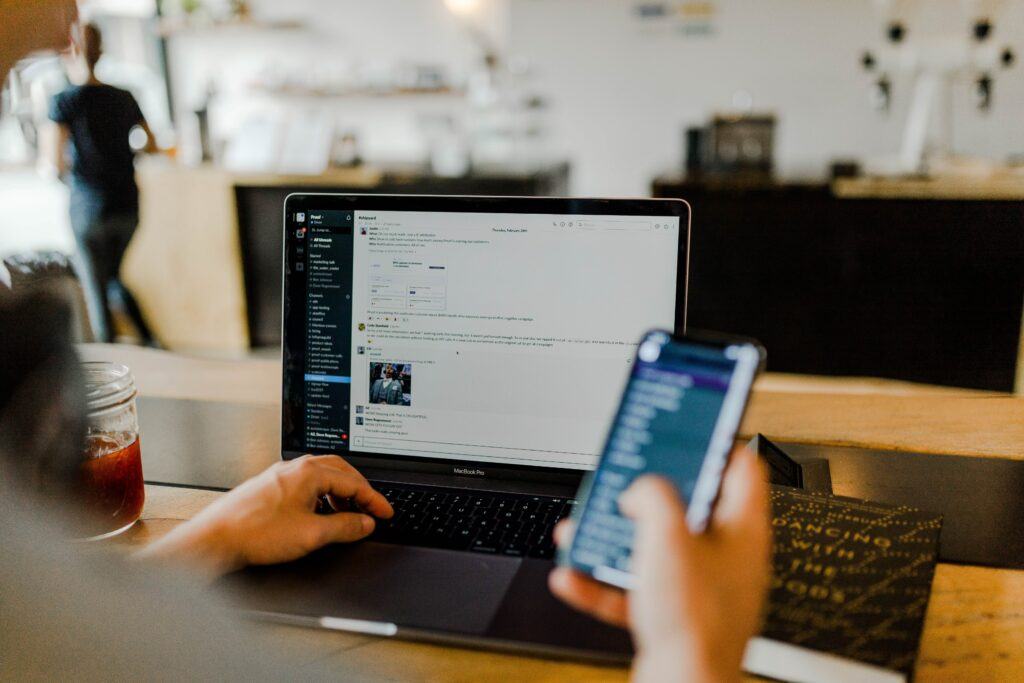 I have spoken to so many people who wished they had started their own business. Well, this post is going to talk just about that. It will be talking about how anyone with a dream, can build a website for business. Market it, grow it and make a residual income from it while they sleep!
The concept of building a business is a mixture of quite a few components.  That still applies to an online business.  I intend to point out the necessary components to build a website business, that is successful and profitable!
Build a website for business.
The word business means busy and is used to describe an organization or a person. Who makes a profit from the products or services they offer. This is the main concept of every business. So, this is the end product of a well planned and marketed business strategy. This is where having the right advice can make the difference between success and failure!
How to build a website from scratch.
Having a fully functioning website, that will form the basic foundation of your online business, is essential. There's a few ways to build a website and to be honest it's easy when you know how. Here is the basic steps to building your profitable website:
A website name to grab your target audience's attention.

Giving your website a name that stands out from the rest and describes what your website is about. Your chosen name should also tell everyone exactly what you're selling.  Or marketing, from the moment they land on your home page.
Using a website template.
I have found one of the easiest website templates to use is WordPress.  In the past I have built my websites from scratch and I mean from scratch! Now, I've heard this type of website is much more secure than a WordPress website.  But, I haven't had any problems with my WordPress website – touch wood!
The other types to bear in mind are:
Wix.com.
Each company are totally different in what they offer and how they work. I'm going to give you a brief review of each company. Which will give you a good idea, of how they would help you build a website for business.
Here you'll find they offer up to 500 websites, that'll be appropriate for various topics. Unfortunately, if you want to change your website you'll need to start from the beginning again. On the plus side.  They do offer a variety of apps to help you create your website, just how you want it.
123 Reg.
An ideal platform for those of us, that are not experts at coding.  I too, fall into this bracket. I believe this will be a very high percentage of us. So, for a many this would be a place to start, when you're trying to build a website for business. 123 Reg also offers others support to help you website business achieve its potential. They also offer other free perks like:
Jimdo.
Like the others Jimdo's websites can easily be built by anyone without any coding knowledge. You can build your new, mobile friendly business website from scratch in three minutes!  Now, that is quick! Their biggest down fall for me is that they don't have a customer support phone number.  In this ever-changing world that we live in.  Speaking to a real person when you're a little confused and in need of advice is a must!
Squarespace.
If, you're looking towards Squarespace to help you build a website for business.  Then keep a keen eye on what I'm about to say.  It is a what you see, is what you get! It is relatively easy to use.  And it will give you a complimentary website name, to help you get your business online.
If you're not happy with the service or quality of their service.  You do have a 14 money-back guarantee, that you can fall back on. The offers are similar to the other website providers, with one exception.  Squarespace's e commerce plans are a little more expensive!

Site 123.
If you're looking for a big handout, to get your business started online, then look no further.  Grab yourself a free domain and hosting package and build your website with unlimited pages.  This is also comes with a e ecommerce store, what it doesn't tell me is for how long?  I do know that there's a 10GB storage and 5GB bandwidth.   And If you do want to complain or ask for help.  Don't try picking up your phone, because they don't offer telephone support.
Weebly.
I have found Weebly to be like most of the other website building platforms I have looked at. It offers a drag and drop interface, it's designed for anyone who doesn't have fantastic/any coding skills. It is ideal for total beginners, unfortunately it doesn't offer any email facilities with its hosting packages. I have also discovered that you cannot undo any mistakes to your website, this would be a big issue for me!
Wealthy Affiliate.
Build a website for business or just for fun.  The choice is totally all yours!  Wealthy Affiliate prides themselves on helping affiliates to succeed.  They offer similar things to the others but they do seem to go above and beyond the call of duty.  They allow to start your new website for free! (The free website doesn't have an email facility).  Gives you full access to their community of affiliates, who have achieved what you are trying to do.
Immerse yourself in all the training videos (1'000) for a limited time. I have found Wealthy Affiliate to be very competitive and supportive but they don't offer a telephone support number. They rectify this problem by offering a 24-7 email support, to deal with any website problems.  Which you might have, which is quite impressive!
How can I drive traffic to my website?
Building a website is the easy part to building an online business.  So, once you have had a good look at what each website builder has to offer.  And you've chosen the best one for you.  Then it's time to start thinking how you're going to get traffic to your site.
If you've decided to become an affiliate, you have quite a few choices on how you're going to market your business.  The free option is to use a blog. This basically means that you're going to write posts promoting products or services.

In return for any sales these companies receive they give you a percentage.  This can be very lucrative!  But, only if you have traffic!  Here are the ways you can attract traffic to your landing page:
Paid adverts.
This is used by many marketers, as well as blogs and social media, for the simple reason.  That is, you shouldn't rely on one source for traffic.  This might be from Google adverts or Facebook.  If, you've decide to give it a go, you will pay a percentage every time someone clicks on your advert. Always set a budget before you start this type of marketing.
Blogs.
Writing a blog can be fun and you'll find you'll learn something new with every review you write. Now the best way to make your blog work for you is to:
Write a review, with an affiliate in mind.

Join their affiliate program.
Place links inside your review.

This is a rinse and repeat process to achieve the best results!

Is there anyone that can help me?
The wonderful thing about the internet is that it is always growing.  It's full of information, on all types of subjects.  Your hosting provider should be there to help you learn, through training videos and written content.  This really depends on how you learn?  I prefer to see videos that I can copy!
Sometimes, reading a subject or topic takes a while for me to grasp the concept of what is being taught. Out of all the hosts I have found only one company that gives video training.  This is Wealthy Affiliate.  I also believe being able to rub shoulders of other affiliate marketers is also a big bonus!
Help is always at hand.
It is true, It's not what you know, but who you know!  Training is key to your success and being with a website provider who understands your needs.  And is willing to help you build a website for business.  Will pay dividends. A online business is not a get rich scheme and it will take time for your business to establish itself.
Build a website for business conclusion.
I hope you have enjoyed reading this review. I've given you the main components that you need to put in place and follow, to build a website for business. I hope you have found it informative and agree that it is also necessary for any online business success!

If you have any questions or comments, please leave them below and I will answer them as soon as possible.
Your online business guide.