Start Up Costs In A Business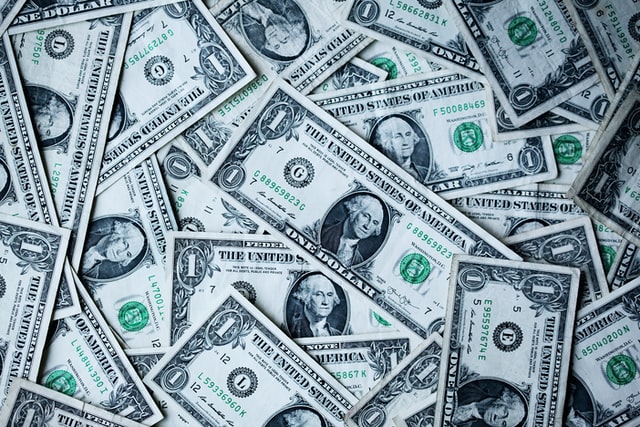 One of the key elements in creating a successful business, is its planning.  Correct planning will help you to manage your start up costs in a business and any other problems, that might come your way. Every business idea, also needs a plan and the start up costs for a business can vary from £0 to £0.000's, it all depends on your type of business.  But they all share one basic requirement – and that is planning!
In this review you're going to find out how start up costs can vary.  And where it would be best to invest your hard-earned buck, especially during a global pandemic.
Start up costs in a business.
So, you've been looking for a new business idea, a gap in the market maybe?  You're convinced your idea will be a success, but you're unsure how to get it off the ground and how much it might cost!  This is how every new entrepreneur might think, some might have all the answers to the questions above, but not all will have the financial backing required to start the ball rolling.
If this isn't your first business model, then you'll probably have a few tricks up your sleeve.  The start up costs in a business are very important, but also is the running costs in your business. If, your focus is on business success, every aspect of business should be scrutinised. I have always been told, "If you don't plan, expect to fail".
I've always kept these words at the front of my mind, with every project I undertake.  It's helped me to stay grounded, which has enabled me to see the bigger picture.
Managing your start up costs in your business.
The costs you'll incur when starting up a business really depends on it's model.  For example, starting up a scaffolding business will require you to purchase scaffolding or at the very least, take out a loan to buy some.  But it wouldn't stop there, you're also going to need personal and public liability insurances, a building or yard to store your scaffold, a vehicle to transport it one location to another, vehicle insurance, insurance to cover you for theft and let's not forget staff!
This business model would have a start up cost, that would run into the thousands.  Now, the saving grace, is that every building is going to need scaffolding, somewhere along the line.  Making a return on your investment, wouldn't be very far behind!
That's just one example of a bricks and mortar business.  So, what would the start up costs be in a business, based solely online? Well one of the most successful types of business models, online or off requires selling.  Buying a product and selling it for a profit or marketing a product that someone owns, to gain a profit from a sale.
The business model I'm referring to is affiliate marketing.  A business model that can have a start up cost, which can range from £0.00 to £150.00!  This would include buying a domain name, purchasing a hosting package and marketing.  Yes, the costs are quite small in comparison to building a business erecting scaffold and it can also be has lucrative too!
Start up costs in a small business.
In my opinion, every business needs to start off small and over time grow.  Growth comes from profit and good planning!  My comparison is going to be based on 2 business models, one online and the other from bricks and mortar.
Example 1 – start up costs in real estate.
Have you ever heard the saying, "You can't go wrong with property". This is true, you really can't go wrong with property, unfortunately, to earn money from property you need to:
Buy property to flip or rent.

This is the main ways to earn money from property but has I'm sure you're aware, the costs that will be incurred from purchasing a property.  For instance, a 1 bed flat can cost between £75 – £100k, depending on its location.  This would require a mortgage, which will either mean a repayment or interest only mortgage!
Your next option would be to open an estate agency.  The good thing about this business model is that you don't need to purchase properties.  Your business is to sell or rent properties for your clients and make a percentage from the transaction, this can vary from agent to agent but on average it's presently between 1 – 4%.
Example 2 – starting a digital business.
Selling, marketing, blogging or web designer, your options for creating a online business are quite vast, yet start up costs in a business are very small.  The first choice of many is to try their hand at selling, there's a number of ways to get started but the most popular venue is eBay.  To open an account is free and most people start by selling unwanted items, before progressing to starting an online shop.
The ultimate online business, is a business that can deliver a residual income while you sleep.  The best business model for that is affiliate marketing. Affiliate marketing has a low start up cost but it will also require your time to get your business established.  One avenue of growth is content writing, either by yourself, which is free or by a ghost writer, which can cost anything from £20 to £30, depending on how many words you need.
Planning a successful business.
Building a successful business requires a number of things, they require:
Business specific training.
Building a successful business will become closer to reality, if you can get each category in place. Having a great idea for a business is the first step, followed by a very strong business plan.  To properly achieve both of these goals I would suggest you research your business model and your possible competition, before starting your business plan.
Has I had mentioned, you can start some businesses online, without any start up costs and in others the start up costs in a business can vary.  Running a business can and will take up a lot of time, plan exactly how much time you'll need to manage your business and enlist the help of your family or partner.  If, only to listen to your business ideas and strategies!
There's no replacement for knowledge, it's an invaluable tool that no job, business or project can do without.  Make business specific training a big part of your start up costs.
My conclusion to start up costs in a business.
Rome wasn't built in a day and no matter how much money you have at your disposal, that's not going to change!  The start up costs in a business will always vary, the deciding factor depends on your business model.  To start a business that thrives you need dedication and commitment, having a strong financial backing is a bonus.  But has you have read, things can still be achieved without having loads of money.
Build your success on your commitment to succeed, which is one of the strongest foundations' money cannot buy!
I hope you've enjoyed reading my article on start up costs in a business and more importantly found it useful in your business endeavours.  If, you have any questions or comments, please leave them below.
Your online business guide.